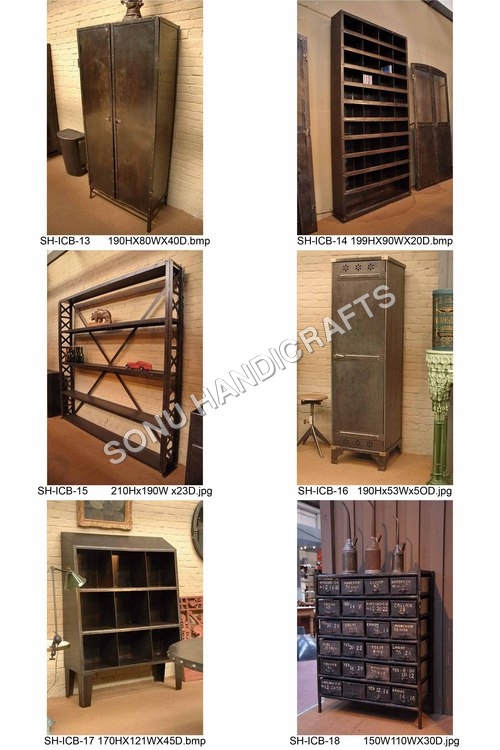 Product Description
Is old industrial machinery really something we want to come home to? Does it belong in our Kitchens and Bedrooms where we eat and sleep? What was once a support for a factory machine is now a table base. What was destined for the scrap yard is now a celebrated rare find that has become a centerpiece for our everyday. How great is it to not only reuse an item once destined for the scrap heap, but to also have a story telling unique piece of history in our homes and workplaces?As we were putting this website together, we decided our ultimate goal was to fully realize the potential to not only reuse these great relics of the past, but also honor the craftsmanship, design, and quality that is our past. Many questions came to mind: why were these materials used? why were they designed in a way that is not only structurally sound, but also creatively brilliantly pleasing to the eye? How was it possible that such an allowance of creativity and beauty could be utilized with a new found way of building and forging? A simpler design and material is now the norm today, while yesterdays standard yielded nothing less than perfect form, function, quality, and beauty.
The Industrial Furniture specializes in vintage steel desks and retro office furniture - promoting the industrial style for home and office. Steel basket gym lockers reclaimed from schools, old letters , medical stainless steel storage from hospitals, and industrial workbenches from factories have been some of our signature favorites.
Beautiful finishes have always been a priority to The Industrial Furniture. Our customers appreciate the result of our painstaking process involved in refinishing the aluminum, stainless, and our trademark 'natural steel.' While we've incorporated certain new lines of furniture into our collection, we continue to take pride in the quality of our classic vintage steel classics and industrial furniture.
Over the last several years, we've expanded the home accessories in our store. We search for visually interesting home furnishings that use materials like metal, wood and stone in interesting ways. Look for our INDUSTRIAL TABLES,INDUSTRIAL SEATING,INDUSTRIAL CABINET,INDUSTRIAL STORAGE,INDUSTRIALWORKBENCHES,INDUSTRIAL OCCASIONAL,INDUSTRIAL BEDS,INDUSTRIAL LIGHTING,INDUSTRIAL ACCESSORIES,INDUSTRIAL SIDEBOARDS
Contact Us
E-218, 3rd Phase, Riico Industrial Area, Boranada, Jodhpur, Rajasthan, 342001, India